Danielle Rubio
May 05
response | "The intertwining of art…" Company
I enjoyed Company's article, The intertwining of art and commercial photograph is nowhere more evident than in the genre of still life, primarily for its praise of breaking boundaries between different photographic practices. rules are good to follow and know, but once an artist has fully learned to use those rules, manipulation of them can create very interesting work. I particularly enjoyed the author's mention of Damien Hirst's billboard commission and his specific manipulation of public billboard photography (typically commercial). Instead of "simply re-present[ing] gallery art," he, with the aid of a professional still life photographer, intentionally used the constraints typical of public billboard imaging to create thought-provoking art; which in context, "looked like advertising with nothing to sell but an idea."
While photography has successfully created a place for itself in the art world, many still use the medium merely as a means for documentation. The digital age has allowed for the dispersal of this mass accumulation of photographic images and some artists/photographers, such as Oliver Wasow, have turned the curation and recontextualisation of these images into an art form itself. Company mentions that Modernist photographers intended to "make good photographs and the 'art' part could be left to take care of itself." Though many of the photographs Wasow curates come from personal, non-professional archives, the creation of "art" did not guide the photographer's practice. The "'art' part" took care of itself once Wasow recontextualised them and deliberately ascribed meaning to them. 
response | "Depth of Focus" Wiley
Out of all art mediums, photography seems to be most influenced by its technology. The enormous democratization of image creating has pushed the practice past the mere capturing of a photographer's subjective point of view and into more a more experimental practice. Contemporary photographic practice goes beyond the notion of the camera as a tool to accurately depict things in the world, Barthe's noeme ("the medium's essence [being] the ability of the photograph to testify"), to highlighting and praising the aspects specific to the medium. Chris Wiley explains, "This still-inchoate tongue is one that speaks of photography's repressed aspects— the support that holds the image, and the techniques used in the process of its creation." This new experimentation in photography is what keeps me interested and motivated to create more work. However, I've found that the use of Photoshop in my work can give the false impression of creativity to my work. The work of Lucas Blalock and Sam Falls are successful examples of contemporary photographic experimentation. Rather than having technology guide their art, they use technology as a means to fulfill their artistic vision. That being said, I don't think that the historical practice of photography— using photography to capture one's reality— is a dead practice; though the rapid and far-reaching democratization of photography (due to cheaper, more accessible technology, e.g. camera-phones, point and shoots) has made it harder to achieve exceptionally creative and unique work. 
hhex:
kayo ume
hhex:
eric fleischauer
"towards the choice of this color" - article
http://pooool.info/towards-the-choice-of-this-color/
internet/digital art
http://www.likethisforever.com/
artist | dani peschl
http://www.danypeschl.com/
artist | corey olsen
http://coreyolsen.net/index.html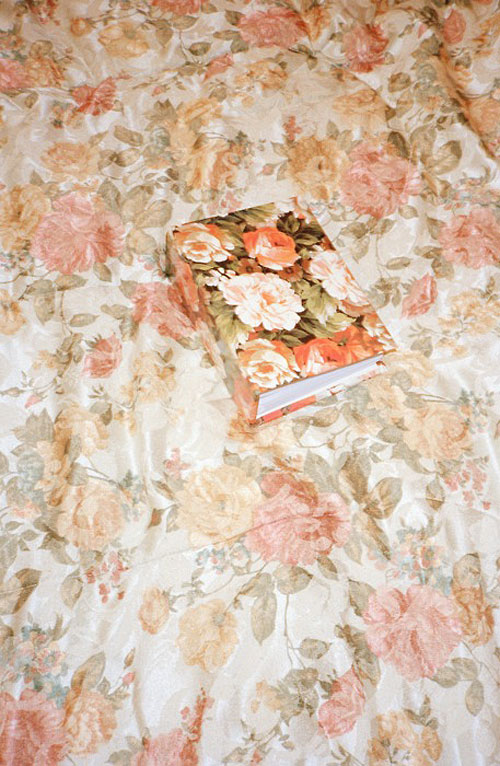 museum visit 2
I recently visited San Diego's Museum of Photographic Arts at Balboa Park. This museum visit stood apart from my normal museum experiences because it did not feature contemporary artists (only a small section toward the end on a current photographer/mixed media artist). I haven't studied traditional photography nearly as much as I have contemporary photography. Seeing such a breadth of photography's history was like a breath of fresh air for me. The show's title, Eyes of a Nation: A Century of American Photography, is just that, a history of photography through the last century. Placards with a fair amount of information introduced each new major genre in photography's history.
Pictorialism particularly interested me. Photography's place in the art world, or its artistic integrity, has always seemed to be debated. Pictorialism's attempt to relate the new medium of photography to painting, a medium with centuries of history and study, is the first manifestation of this practice. Through various technical means (e.g. soft lenses, filters), Pictorialism emulated painterly techniques to make photography more attractive as a form of art. For my own practice, I'd love to explore Pictorialist techniques— I'm particularly attracted to the photographs where the medium, photography or painting, is ambiguous.
I feel like Photoshop will one day have its own section in a show documenting the history of photography. With the dawn of the digital age (i.e. digital photography, Photoshop), "photographs" are not what they once were thought to be. Instead of light hitting film emulsion or some other light sensitive material to create a final image, programs such as Photoshop increasingly manipulate that image and the truth once inherent in photography.
The practice of Photoshop is perhaps a new art medium separate from photography. For the sake of this essay, I will refer to it as digital art. Digital art relates to photography as photography once related to painting (e.g. Pictorialism)— just as photography imitated painting, digital art imitates photography.
Apr 14
klaus pichler | "one third"
http://www.kpic.at/index.php?option=com_content&view=category&layout=blog&id=45&Itemid=88